ISRAEL BAÑUELOS LORETO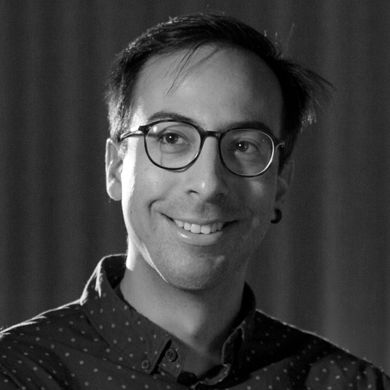 Student from KEM II
Sound Designer & Supervising Sound Editor.
Since graduating in 2009, has worked at Kaparasound (music/sound post-production studio) in Guadalajara Mexico.
From 2010-13, taught sound design & video editing at Centro de Arte Audiovisual & Tec de Monterrey in Guadalajara. His skills include sound design, foley & field recording, sound re-recording mix, dialogue editing and location sound. Worked on more than 60 animated shortfilms, 2 animated long feature films, a dozen fiction short films, 8 documentary shorts/TV, 3 long feature documentaries, 5 interactive/videogames/virtual reality, 2 music videos, & numerous commercial projects (i.e. RedBull, Formula1, Nike).
Founder of SonidoAmbulante, an online platform for sound artists in Latin America. So long he has produced 2 electronic music albums (Hiroshima Project LP 2015; Niño Sicario EP 2014). Participated in more than 12 international & local workshops/seminars on sound design, cinematography & film theory including Berlinale Talents in Guadalajara with Martin Hernandez in 2014.
Won "Kickstarter award" for virtual reality project "Bottle episode" at Dok Hackathon/Dok Liepzig in 2015 and "Klynt award" for web documentary "NOISM" at Prototype Jam/Dok Liepzig in 2016.