Academic Board
---
Gonçalo Galvão Teles graduated from the University of Lisbon with a Law Degree before traveling to the United States to complete the Master's Program in Screenwriting at the prestigious University of Southern California (USC).
Upon returning to Portugal, his first produced screenplay, the animated short "The Suspicion", went on to win the Cartoon D'Or for Best European Animation of the year 2000.
Since then, Gonçalo has developed a career as writer, director and producer of more than twenty films and is presently directing his new feature film "Ice", scheduled for released in the Spring of 2014. He is a full professor at the film department at Universidade Lusófona.
James Mavor leads the postgraduate courses in screenwriting at Screen Academy Scotland, Edinburgh Napier University - one of only three Film Academies in the UK.
The MA Screenwriting is accredited by Creative Skillset and regularly attracts a diverse cohort of international and UK students. The course takes a general approach covering writing and development for film, TV and the new digital platforms. Close contact with industry professionals is a key element of the programme.
James combines teaching with his work as a professional screenwriter. His credits for television span 20 years across soaps, series and single dramas, including The Bill, Monarch of the Glen and Split Second, a TV movie starring Clive Owen and Helen McCrory.
He has also written award-winning work in short film, theatre, radio and short fiction.
Since joining Screen Academy Scotland in 2007, James has been involved in a number of adaptations and collaborations with crime author Ian Rankin, including Reichenbach Falls (2007) and Doors Open (2012), a 120' comedy thriller for ITV produced by and starring Stephen Fry.
Recent work includes script development with Edinburgh-based, Bafta-winning animation team Will Anderson and Ainslie Henderson on Dom, their debut feature doc.
James is working with producer John McKay on Berwick Law, a low budget feature film in development with BFI/Scottish Film Talent Network, and on Chosen, a spooky TV series set in Estonia, with John McKay's Compact Pictures and Allfilm in Estonia.
Research interests include adaptation and developing collaborative projects and links between students and industry.
Manuel is a full professor and the head of the film and media art department at Lusófona University.
He obtained his tenure in 2011 from Minho University in Portugal and holds a PhD in media studies from Universidade Nova de Lisboa.
He has worked as a trainer, consultant and producer in the audiovisual industry at a European and international level for more than twenty years and has a strong past experience as head researcher and project manager in several national and European research and development projects.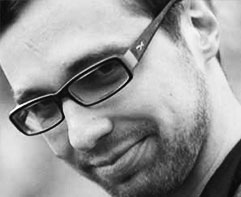 Mart Raun is a director and cinematographer, lecturer at the BFM since 2012. He has worked as cinematographer for feature, documentary, short films, commercials and as a freelance storyboard artist and illustrator for films and hundreds of commercials.
For ten years he has also worked as gaffer and electrician for films and commercials and as a freelance Assistant Camera and DIT for films and commercials (35mm, 16mm, HD, HDV). In addition to filmmaking and teaching he has been writing about films since 2012 and is currently a film critic for Estonian newspaper Äripäev, one of the most successful economic newspapers in Europe.
Mart Raun is also the course coordinator of Viewfinder JMD programme.
Paul Freaney lectures in Film Studies and Screenwriting at the National Film School, at IADT. He originally designed and launched the institutes' Masters in Screenwriting and is the Programme Chair of that programme. It has been running now for twenty years and has built a reputation as one of the finest courses of its kind in Europe.
In 2014 he wrote and directed the short film drama - "These Dog Days". It Premiered at the Indie Cork Film Festival and played the Cork Film Festival in 2015. He has developed a number of feature scripts with directors, producers and recently developed a feature "I'm A Wheel" with a Screen Ireland development loan. His most recent screenplay is a contemporary drama entitled "It's Like This". He is on the Board of Directors of the Guestbook Project Foundation, founded by Professor Richard Kearney of Boston College; the foundation promotes peace building in divided Communities through shared storytelling. He is also a member of the Emmy awards screenwriting-judging panel.
Sandra Rocha studied Communication Sciences and Audiovisual and is currently responsible for the Cooperation Projects Office for the Film and Media Arts Department at Lusófona University.
For the past 17 years she has been managing all cooperation actions between partners, both from academia and industry, namely several cooperation projects under Media Programme Training and Erasmus Plus. She is the consortium coordinator for KEM and local manager for Docnomads.