Class of 2015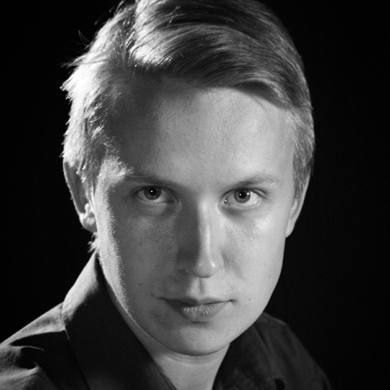 Veli Rajassar
I'm Veli, a producer from Estonia. Films and production are my all-in-one thing - a job, a hobby and my passion. I also play a few instruments and love cars - nothing spectacular here. Looking forward to meeting you all and creating something to remember!
---
Sergio Salazar
Sergio Salazar is a 27 years old Mexican Film Producer student at KEM. Communication and Information Sciences Bachelor, with specialty in Arts and Journalism. Experienced in project managing, film criticism and programming. Aspires to co-produce films about self-knowledge and the search for identity. Open to make mistakes.
---
Clare Fogerty
Clare is a film producer from the USA. She enjoys hiking, traveling, and second-hand alpaca sweaters. Favorite quote: "Sometimes I feel like all I have going for me is the color of my hair." - Six Feet Under.
---
Tiago Carvalheiro
Tiago studied under several renowned names in the film industry, including Jan Harlan, Joshua Oppenheimer, Thomas Vinterberg and many more at the European Film College in Denmark. He wants to make an incredible feature and then retire to the countryside and brew his own beer. He also enjoys plagiarizing other people's bios.
---
Ingemar Roman
I am a professional in the Communicative Product industry, my speciality is in TV Commercials. I started my professional career in film production eleven years ago. During my undergraduate studies in Film, I made several short films and participated in different film festivals, which gave me good basis for furthering my professional career. Motivated from my passion for the communicative products, I took the decision to study a second Bachelor in Communication Sciences and recently I started a Master program in Film.
---
Bojana Babic
Born in Serbia in 1990, studied screenwriting and writing for performance in Belgrade, worked as a copywriter before enrolling in Kino Eyes. I believe in storytelling, humankind, I-ching and very often I believe in lies.
---
Eduardo Prado
I'm Eduardo, a 28-year-old graduate at University of São Paulo, Brazil. My main areas of study during film school were scriptwriting and producing, because I think it's a powerful combination. After trying to breakthrough the TV industry in Rio de Janeiro a few years ago I realized that I should focus in gaining experience in other countries, so being a masters student at Kino Eyes is a great accomplishment in my life.
---
Sergio Castañon
Sergio Castañón. Born and raised in Puebla, México. Specializing in screenwriting. Interested in fantastic and cultural narrative.
---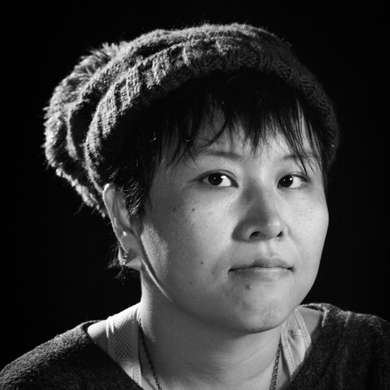 Huang Ailun
More information soon
---
Lucas Abrahão
More information soon
---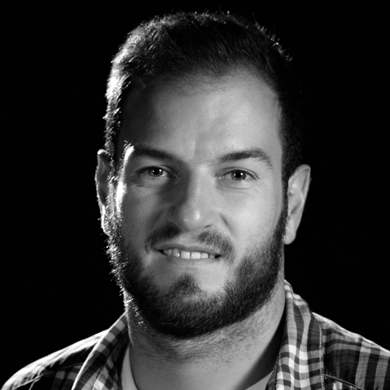 Ilija Cvetkovski
Ilija from Macedonia. I don't care much about the type of music or film being produced... what I most care is the SOUND of that music or movie. Relentless passion for sound engineering and audio design complied with meticulous attention to details.
---
Richard Tettey
I have successfully pursued a four-year Bachelor of Fine Arts (BFA) Degree Programme in Film and Television Production and majored in Film Sound Production at the National Film And Television Institute(NAFTI) Ghana, West Africa. I am a member of the KINO EYES Master Degree Programme and I will specialize in Sound Design.
---
Indrek Soe
More information soon
---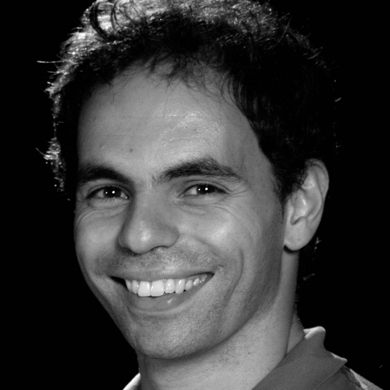 Francesco Crivaro
Hello! My name is Francesco, i'm from Italy and I'm a student of cinematography. After several years of professional experience in the camera department throughout Europe i decided to strengthen my knowledge and skills in lighting and framing for film. I'm really trying to do my best to become a good cinematographer and to be able to create the right images to enrich every story. More about Francesco here.
---
Krish Makhija
A 24 year old independent Cinematographer and producer from Bombay, obsessed with orcas, Dave Matthews band and chaos.
---
Adelaida Pardo
Adelaida Pardo is a Colombian visual storyteller; nowadays she is finding her way to become a eye by going deeper in the artcraft of cinematography.
---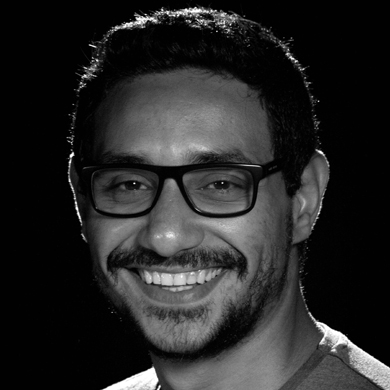 Ahmed Abdelrazek
Graduated in the higher institute of cinema in Egypt in 2012, worked on short feature films and documentaries as an editor, worked also as a junior editor on some long features and TV series in Egypt for 8 years.
---
Dagmara Kucinska
More information soon
---
Madlen Sieghartsleitner
I am a film editor from Austria. I studied MediaDesign for my Bachelor and then worked in the post-production department at an Austrian production house mainly operating in the commercial sector. Then I decided that I want to pursue new paths and develop myself further, both professionally and creatively. So I applied for KEM; and I got in. *yay*
---
Yasir Kareem Yasir
Yasir Kareem Yasir from Iraq, 29 years old. Graduated from College of sciences, chemistry. Studied cinema in Iraqi independent film center in Baghdad. His first movie as a director was "Kingdom of Garbage", It got a special mention of jury in Tribeca film festival 2015 and two awards in 15 short film festival in NY, 2015. He wrote many short films and one feature Documentary, he was a Co-writer of Three short films produced in 2013 as a workshop in Iraqi Independent film center. One of them got a crystal bear award, Berlin Film Festival, as a student visionary award in Tribeca film festival.
---
Saeid Behbahaninia
"To see, hear, meet, talk and experience. To put myself in new surroundings and to bring out my camera to take a picture or my notebook to write a few lines. This is the life I want to live and what KEM is about for me."
---
Jeronimo Sarmiento
Studied Filmmaking and TV at Universidad Nacional de Colombia (2010) and took film courses in Image and Sound Design as an exchange student at Universidad de Buenos Aires (Argentina) (2007). His professional career has been focused as director and cinematographer for diverse film projects such as short films, commercials, documentaries and music videos along with teaching photography in art schools. His short films have been part of official selection in Colombian and international film festivals in Europe, Latin America and Russia. Lately, he has focused his work as founder and creative director in the Colombia-based company LotusLink Creative House.
---
Dean Radovanovic
Dean Radovanović(1988, Zenica BiH) has been involved in screenwriting and directing for the past eight years. He graduated at Faculty of Dramatic Arts in Belgrade, Serbia and written/directed short fiction and documentary films; arguably experimental in nature, with common metafictional and genre-deconstructive elements.
---
Farid Salamé
More information soon
---
Sina Salimi
We are living in "strange" times. We will all grow into wrinkled grumpy grandpas and grandmas someday, and there will be grandchildren waiting to hear stories about our time. There's enough unbelievable things happening in the world for us to never stop talking when the time comes, but I hope that day, I can hand my grandchildren a couple of DVDs (or whatever weird platform they will be watching films on in the future) and say: "Alright, grandpa's tired, he's gonna go to sleep and slowly die. Just watch some funny stuff grandpa has made, back when people and things were amazing."
Class of 2016


---
Marie-Luise Scharf
Marie studied Film and Television Production at Film University Babelsberg KONRAD WOLF in Germany. Her graduation project, a long-term documentary about young teachers, has won several awards and will be released in German cinemas and on television. She has produced a number of short films in Germany and Iran and has worked as a production assistant and 2nd AD in the film industry. Whenever she needs a break from office she likes to teach skiing in the Alps, goes on a road trip with her old Volkswagen van or browses through the shelves of a nearby hardware store.
---
Shruti Sidhan
More information.
---
Tshering Lham Thaye
More information soon.
---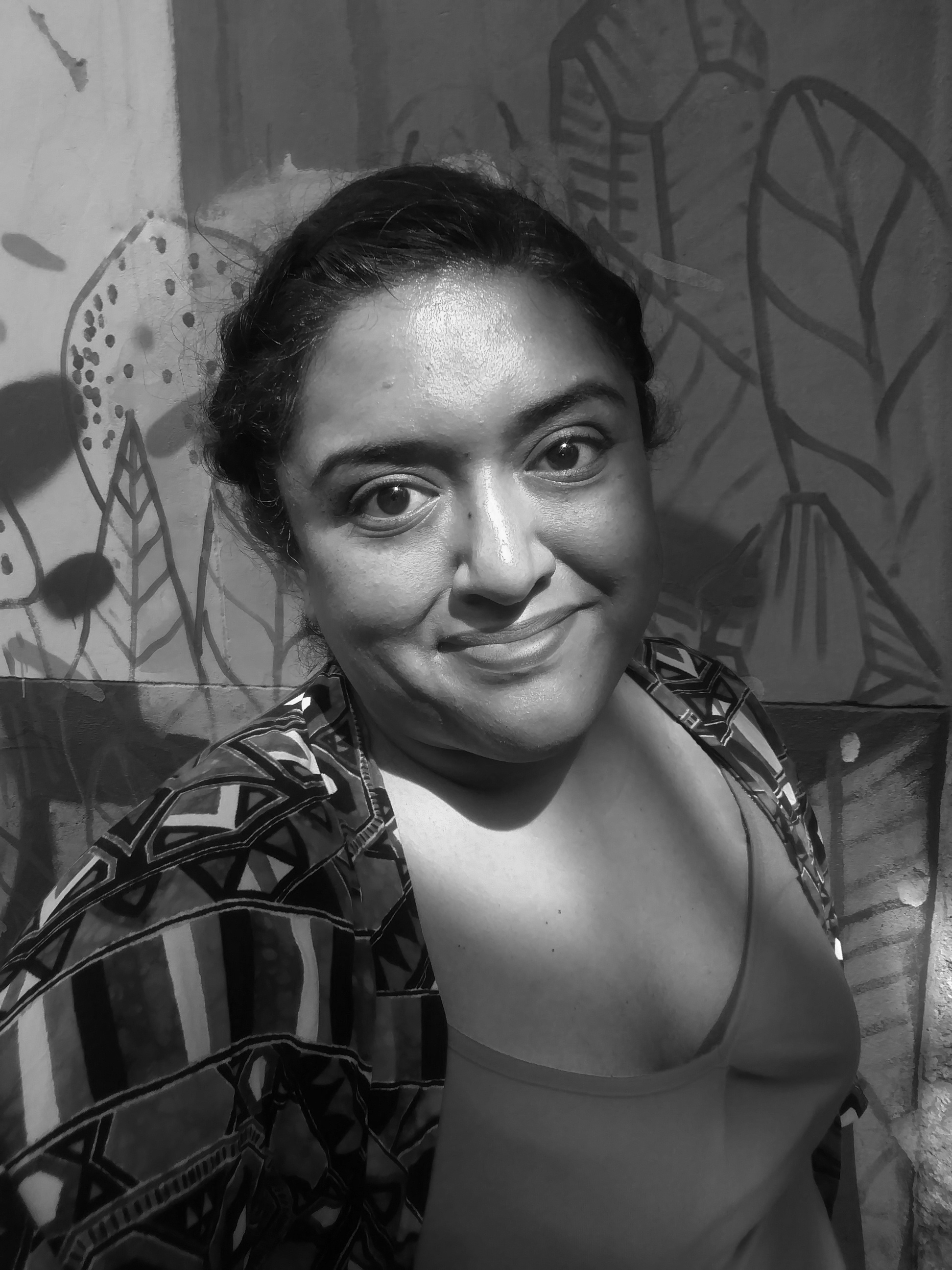 Ana Victoria Falcon Araujo
Ana Falcon is a Mexican writer with experience in developing content for the big screen, TV, and web. She won twice the Nuevo Leon Short Film Script Contest (Mexico, 2011/ 2014), and was awarded 3rd place and Honorable Mention in Atzavares Short Story Contest (Spain, 2009). She was one of three Mexican filmmakers selected for the 2008 Fusion Arts Exchange in Screenwriting and Film Production hosted by the University of Southern California and the US State Department. In 2017, she was distinguished with a Young Creators grant from the Mexican Culture Ministry. In her free time, Ana enjoys cooking, geocaching, and watching historical documentaries.
---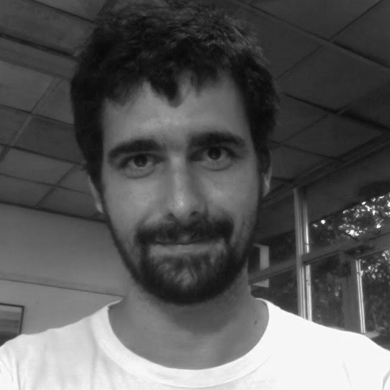 Tom Butcher Cury
More information soon.
---
Lkhagvadulam Purev-Ochir
More information soon.
---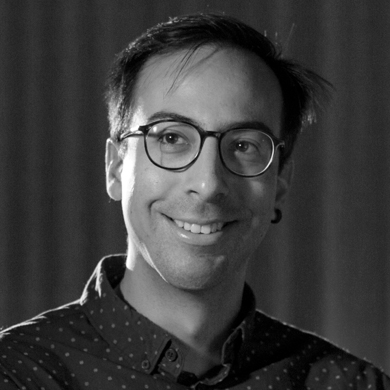 Israel Bañuelos Loreto
Sound Designer & Supervising Sound Editor. Since graduating in 2009, has worked at Kaparasound (music/sound post-production studio) in Guadalajara Mexico. From 2010-13, taught sound design & video editing at Centro de Arte Audiovisual & Tec de Monterrey in Guadalajara. His skills include sound design, foley & field recording, sound re-recording mix, dialogue editing and location sound. Worked on more than 60 animated shortfilms, 2 animated long feature films, a dozen fiction short films, 8 documentary shorts/TV, 3 long feature documentaries, 5 interactive/videogames/virtual reality, 2 music videos, & numerous commercial projects (i.e. RedBull, Formula1, Nike). Founder of SonidoAmbulante, an online platform for sound artists in Latin America. So long he has produced 2 electronic music albums (Hiroshima Project LP 2015; Niño Sicario EP 2014). Participated in more than 12 international & local workshops/seminars on sound design, cinematography & film theory including Berlinale Talents in Guadalajara with Martin Hernandez in 2014. Won "Kickstarter award" for virtual reality project "Bottle episode" at Dok Hackathon/Dok Liepzig in 2015 and "Klynt award" for web documentary "NOISM" at Prototype Jam/Dok Liepzig in 2016.
---
Haendel Gabriel Guerrero Solis
Art is the most beautiful way to transmit feelings and emotions, it can touch people's souls creating a sense of empathy; Sound, my great passion, the medium I found to do it. Background in Sound Engineering and Music Production, studies in Sonic Arts. Immersing humans into impossible universes created by Sound.
---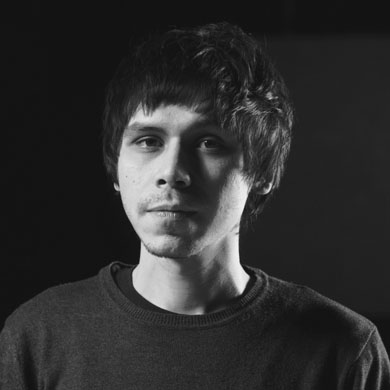 Nenad Stefanoski
More information soon.
---
Doris Tääker
Doris is a director from Estonia. In addition to film, she has learned stage acting and choreography. Sometimes she still works as a choreographer for music videos, films and commercials. She has a particular love for one-shots, Emmanuel Lubezki and Alejandro Iñárritu.
---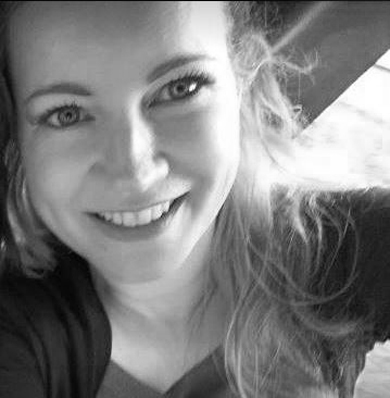 Merja Riitta Maijanen
I am a director from Finland. I've been making stories since I was 10. I have Master's degree in Screenwriting and now I'm studying directing. My passion has always been on making films about women, for women and with them, hopefully make the world a bit better for all of us ladies.
---
Gwenn Joyaux
BA in Filmmaking and BA in Multimedia Production. She was selected for 2º Talents Buenos Aires and received a scholarship to attend to the 3º Seminar Program for Professional Latin American and European Film Producers at the Copenhagen Filmskolen. She has worked as AD and script supervisor in more than twenty films, commercials and series in Argentina. She has directed several fiction short films, commercials and documentary web series which have been part of the official selection at International Film Festivals in Argentina, America and Europe. More about Gwenn here.
---
Andrijana Krcmar
More information soon
---
Abdallah Sada
I found my way to editing during my studies of design and visual communication at the German Jordanian University. After graduation, I went on to work on a number of short films and documentaries. Looking forward to editing my first narrative feature.
---
Cheng-Han Lin
More information soon
---
Vishal Vittal
More information soon
---
Class of 2017


---
Noorahaya Lahtee
Noorahaya Lahtee is a producer from Thailand with experiences on producing several short films which were screened and awarded in Thai Short Film and Video Festival. She also has an experience on post producing Thai and international features including 'By The Time It Gets Dark', 'Pop Aye' and 'Call Me By Your Name' which have been selected and screened in several international festivals including Sundance, Berlin, Locarno and Rotterdam film festivals. With a passion towards filmmaking, she is now pursuing a master degree in Film Producing at Kino Eyes, the European Movie Masters.
---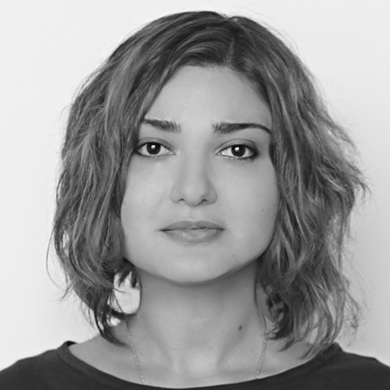 Nare Ter-Gabrielyan
More information soon
---
Marion Berdoati Sauzedde
Originally French but truly a citizen of the world having studied and worked around Europe, Marion chose to specialize early in audiovisual production to satisfy her desire to share inspiring human stories to the world. Skilled in project management, communication and team work she has worked in advertising, film festivals and independent film distribution as well as in journalism. She wishes to pursue an international career in television while staying connected to the French market.
---
Osman Sina Saral
More information soon
---
Anastasiya Maksymchuk
More information soon
---
Andrés Enrique Losada Diaz
More information soon
---
Jinling Wu
More information soon
---
Cassiana Silva Maranha
More information soon
---
Maira Scherer Correia de Araujo
More information soon
---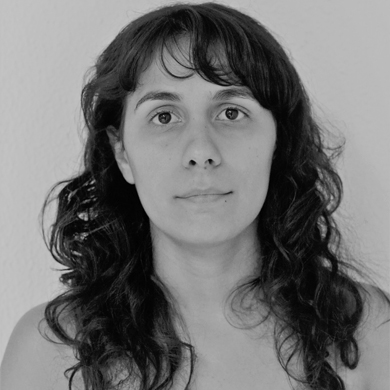 Larissa Barbosa Curi
More information soon
---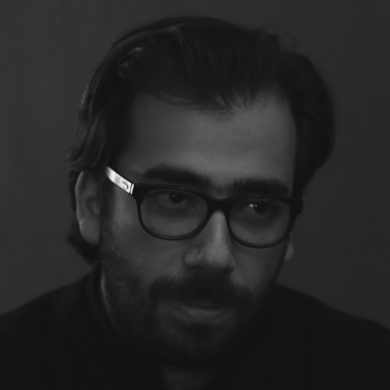 Fouad Halwani
More information soon
---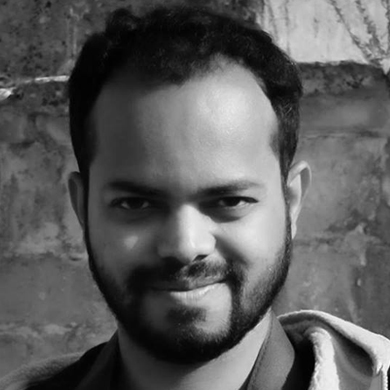 Md Sarower Reza Jimi
More information soon
---
Sivasudhan Balamanohar
More information soon
---
Vita Tae Zorat
More information soon
---
Jacopo Meneghin
More information soon
---
Luka Ozegovic
More information soon
---
Hisham Sharafeddine
More information soon
---
Tijana Todorovic
More information soon
---
Sai Krishna Koppolu
An independent filmmaker, film editor from Hyderabad, India.
If you will it, dude; it is no dream!
#WeKnowWhatWeAre
---
Mariana Nunes Gomes
More information soon
---